Welcome to the Japan Sinks 2020 Wiki!
Welcome to the Japan Sinks 2020 Wiki! We are a Fandom community about the Japan Sinks: 2020 anime series.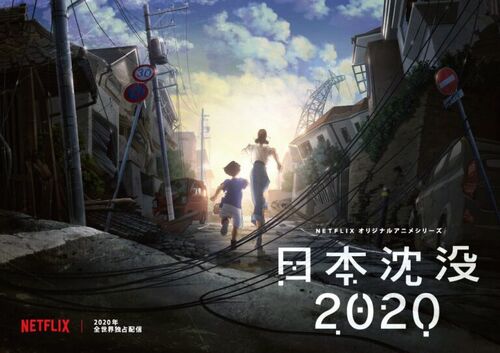 Plot
Shortly after the Tokyo Olympics in 2020, a major earthquake hits Japan. Amidst the chaos, siblings Ayumu and Go of the Mutoh household, begin to escape the city with their family of four. The sinking Japanese archipelagos, however, relentlessly pursue the family.
Plunged into extreme conditions, life and death, and the choice of meeting and parting—in the face of dreadful reality, the Mutoh siblings believe in the future and acquire the strength to survive with utmost effort.
Characters
More characters...
Episodes
Contributing
We're a collaborative community website that anyone, including you, can build and expand. Wikis like this one depend on readers getting involved and adding content. Click the "ADD NEW PAGE" or "EDIT" button at the top of any page to get started! Check out these pages to get started:
How to help
·
First steps
·
Add to these pages
·
Other ways to help